Well, I can't let this day, March 14th, go by without acknowledging that 6-foot tall hole that's still in my heart.
Hal is my baby brother who should have been 36 by now. Today's the anniversary of his leaving this plane and it's been - 12 years, wow.
He still shines incredibly brightly in my world though. Keep blazing, brother!!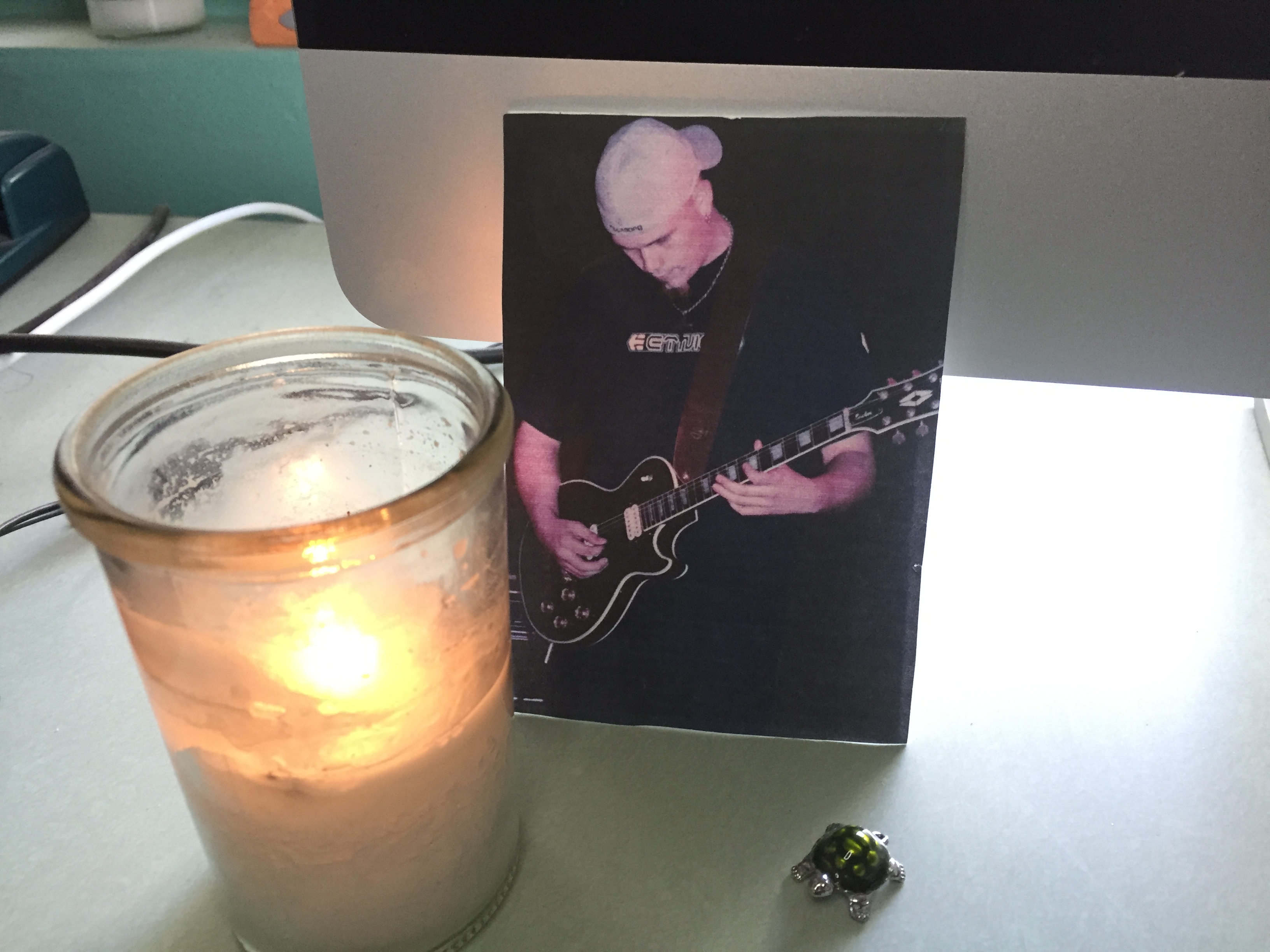 desk vigil...with tiny turtle totem from Mami (Turtle was one of his nicknames)