Oh boy oh boy oh boy! I'm about to do something I haven't done in a good long while - pick up a new axe! I know I might be counting my chickens since it is not actually in my house yet, but today I am going to be picking up a new Rickenbacker bass. (!) Now, my relationship with the bass started back around mid-2000s (mid-oughts? what the hell are we calling that period of time between 2000 and 2009 anyway?) when The Modeens were new and we decided I should try playing bass. Jamie got me started off right with Carol Kaye lessons and a Squire Bronco but then I quickly graduated to my main squeeze - the Danelectro DanoBlaster in Blue Sparkle. She's my pride and joy on stage. So light and easy to play but brings the THUMP anyway.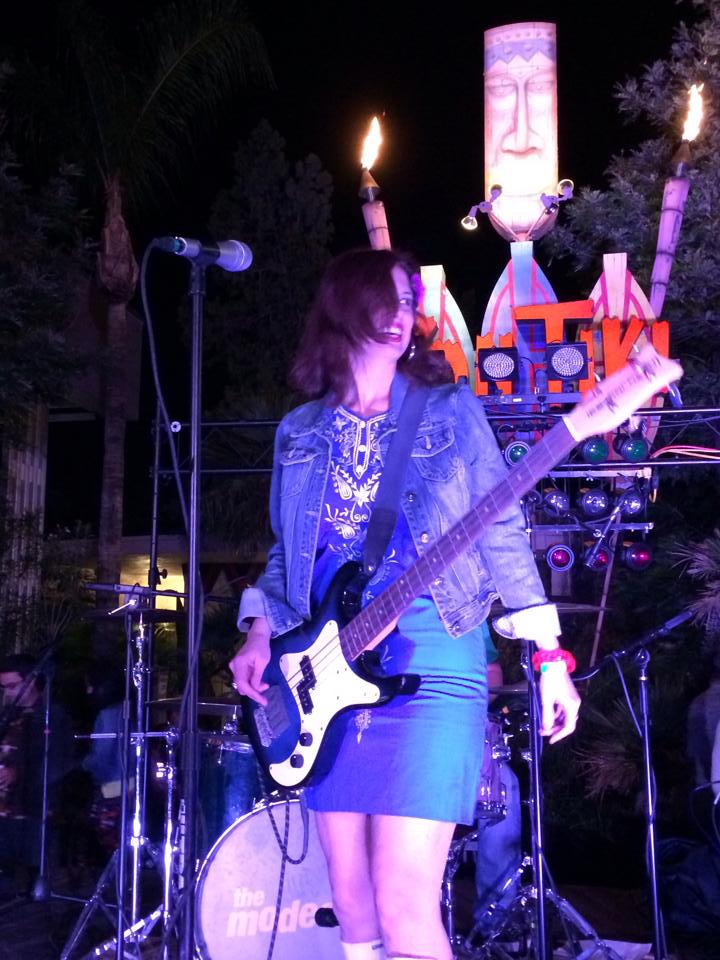 And I've got other wonderful basses in my collection - a Fender Bullet Bass, an old Crown semi-hollow bass from the 60s, a fab silver sparkle Daisy Rock Candy Bass and more. But it's been a while since I put down good money on a quality axe until now. Haven't felt this giddy in a good long while! So without further ado, here's the new kid on the block: the Rickenbacker 4003 Cielo Glo!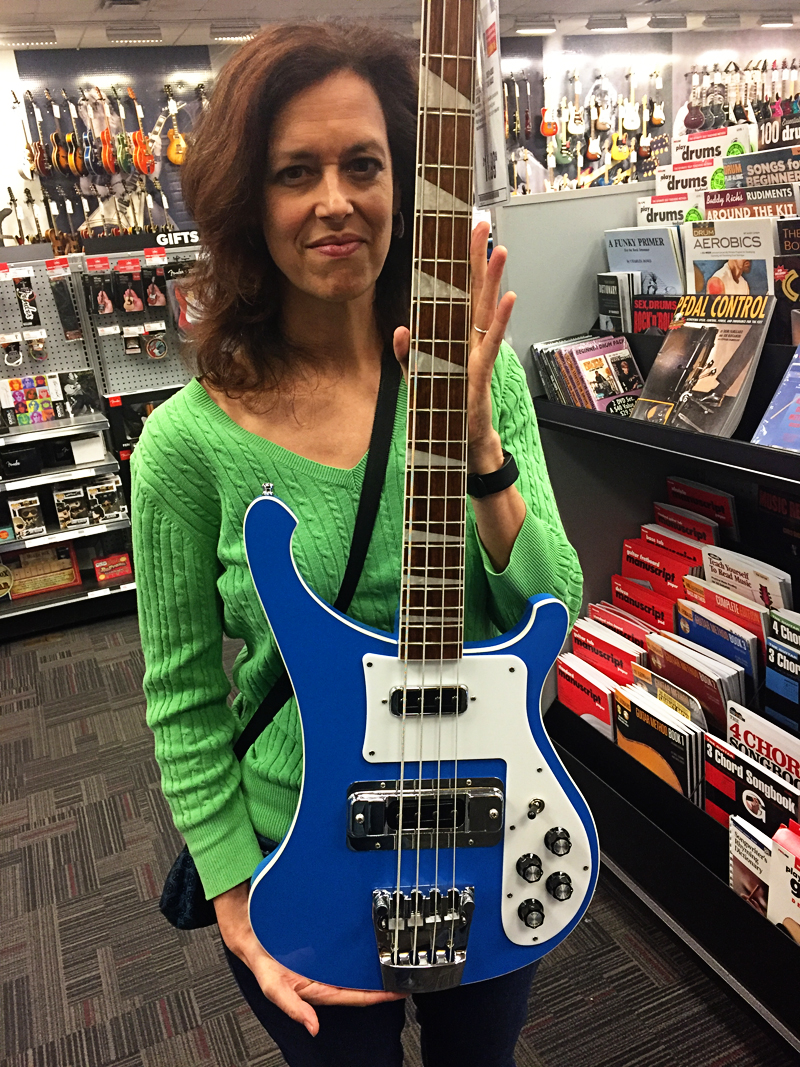 This is a limited edition series made for the Chicago Music Exchange that based its colors on the Chicago subway system. There's a lovely purple version called Plum Glo named for the Purple line. But my baby here is the Cielo Glo for the Blue line running from O'Hare Airport. I don't know Chicago that much so it's all Greek to me. But ain't she PURTY??
She's not just a pretty face, though. Plays as well as you would expect from a Rickenbacker and the action is sweet. That's CARIBBEAN rosewood (I didn't know there was such a thing) fretboard on a maple body. The shark fin inlays are super sweet. But it's the color that really got my attention. I saw her hanging in the Used section of Guitar Center and at first was like, Ah, a Ric, that's too pricey. But then the color was so different and so...ME. I seem to gravitate towards blue basses anyway. 
The upshot is the price was GREAT and I've been meaning to invest in some gear (and a Christmas gift card from my baby) so I decided to go for it. 
The catch: this bass is in perfect condition right now and is SO nice, I don't know if I'd feel comfortable taking it out into public for gigs. One of the reasons I usually gravitate towards cheaper instruments (as long as they sound and play great, I don't care how much it costs). But this one was calling to me, so Imma gonna keep her nice and safe!