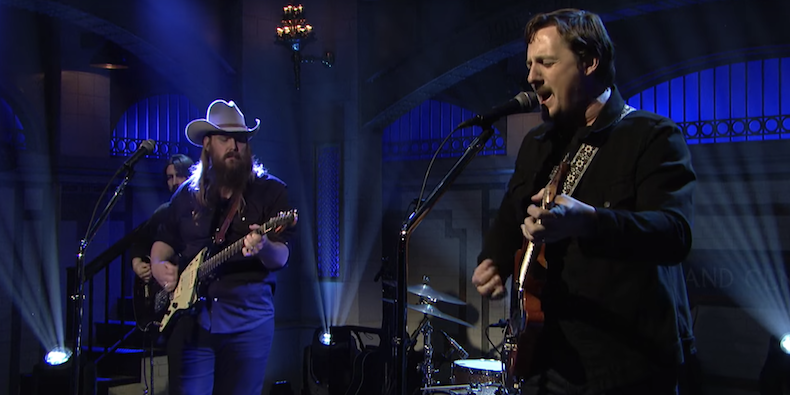 If we're home, we love to watch Saturday Night Live - even though the writing goes up and down. And the musical guests these days usually leave us scratching our heads "Huh, so _that's_ what the kids are listening to these days?"
But last Saturday featured Chris Stapleton (along with one of my faves Will Ferrell as the host - l'adore!) and so I was looking forward to it. He's a good ol' rocker with an awesome voice and bringing back traditional country and I've been meaning to check him out more.
After Stapleton kicks off the first song in the spotlight, lo and behold I see off to the right side of the band a familiar face: Sturgill Simpson! I'm a big Simpson fan and this last minute addition to the night's music did not dissappoint. Sturgill can PLAY that guitar, yall!
Apparently, Stapleton had posted a video with Sturgill right before the show with the caption ""Tonight we've got some extra Kentucky in NYC," So fun.
"Midnight Train to Memphis"
"Hard Livin'"