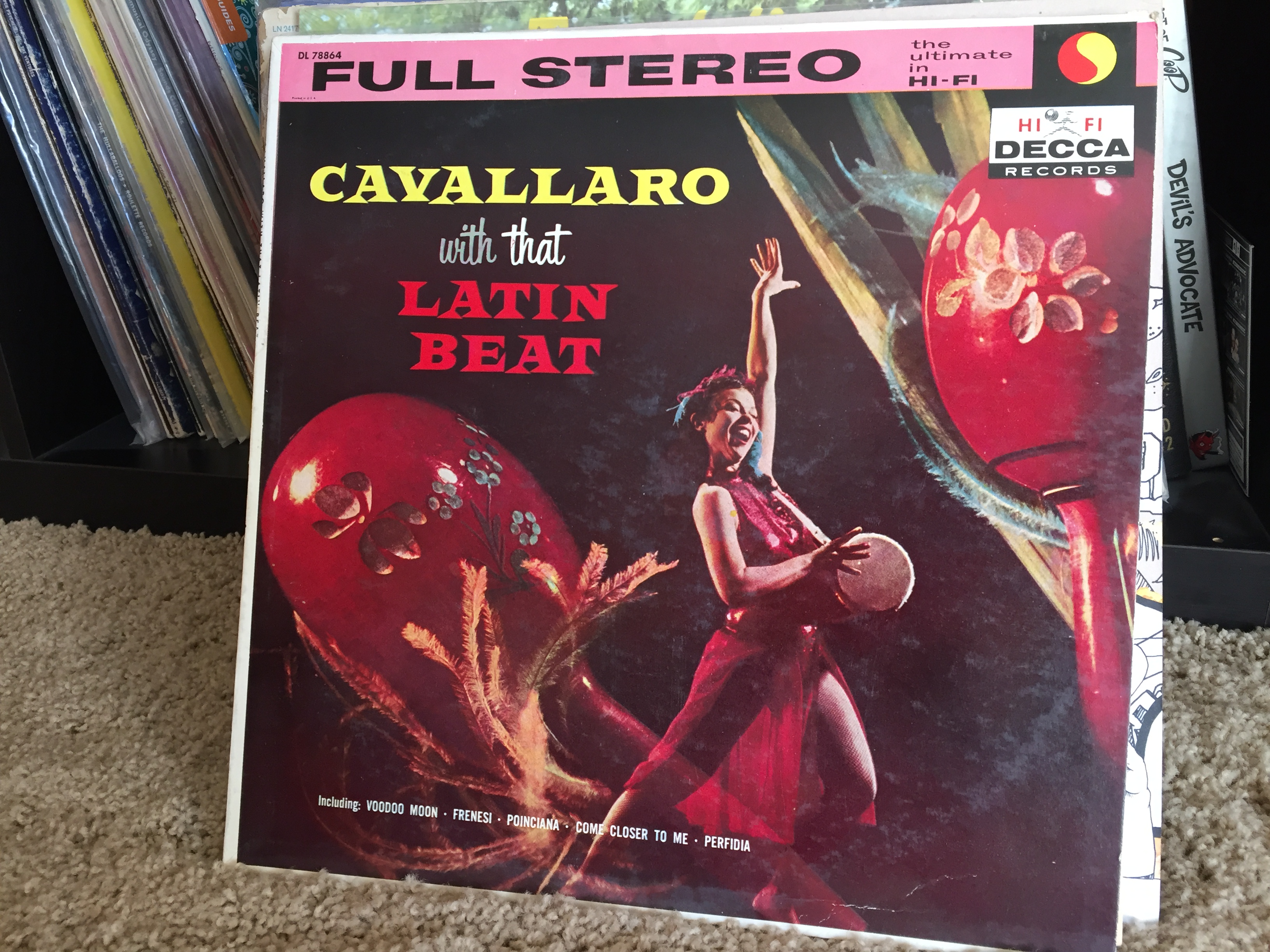 This is one of those old vinyl treasures that pop out at me when I'm rummaging through a thrift store bin or at local record shops like Old Paint Records and Zia Record Exchange. I just love everything about it. The cover photo with the fabulous dancer and superimposed maracas. The hyperbolic statement "the ultimate in HI-FI". The song titles "Voodoo Moon", "Perfidia" (this also includes the Cuban classic "Aquellos Ojos Verdes" which was playing when my grandparents met). 
And the music itself just makes me happy. I listened to this while cooking dinner the other day - nothing like a little cha-cha while you're chopping onions.
Sure it's completely out of style. Sure it's got nothing to do with the other albums more closely aligned with my own music (like the awesome bundle of Wilco and Jeff Tweedy I ordered recently). But it's MUSICA! It doesn't have to fit anything or be 'on brand'. It can take you anywhere you like, even a floor show in a Latin club almost 60 years ago. It can take you out of yourself, out of your time, out of your world.
All from a little trip to the record store.