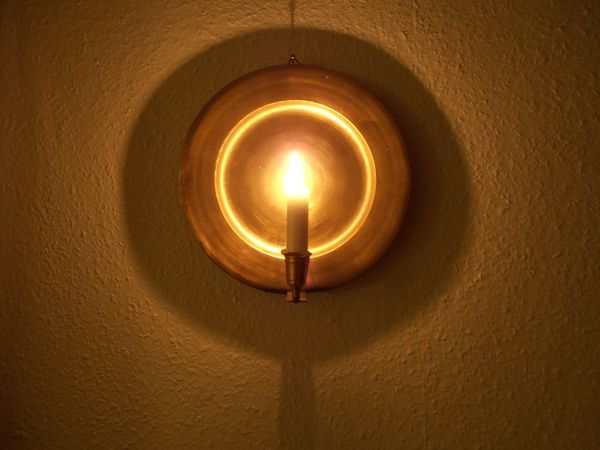 Today is the shortest day of the year - celebrated since humans had fire to fight back against the dark. It also reminds me of a lovely solstice day Jamie and I had a few years back in 2009. It was one of the early iterations of The Modeens, with our good friend Fen Ikner on drums. Local radio station KXCI had invited us to join their Sonic Solstice program that day - a program of all local musicians playing their versions of Christmas carols. We had just started playing in town, so we felt like the new kids in school. My favorite of the covers we did is the Jackson Five's "Up on the Housetops". It's always a little nerve-wracking performing shows live on the radio like that - but it was really merry and fun.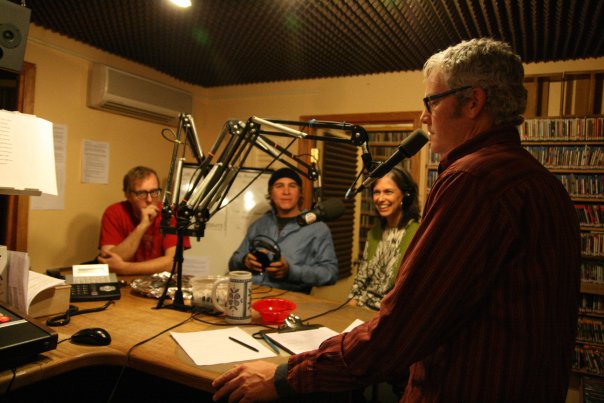 And KXCI has always been a homey place for local musicians. Awesome regulars like Cathy Rivers, Amanda Shauger, and Michael Serpe were there. And there were friends like Lisa Healey with her ah-mazingly strong rum balls! Dr. Dan and Laurie Starr interviewed us afterwards - I believe Fen made a joke about reindeer steaks - and then we walked down to the Red Room afterwards (to celebrate getting through three songs we barely knew). 
Luke had kitted out the place with little platters of fruitcake and special cheeses, the bar was decked with candles and evergreens and they had just started putting the sheet up on the wall where they would soon screen Christmas movies. There was no shopping involved, no blaring jingles or ads. No desperate expectations. We were just hanging out with good people in good cheer. And that's enough to lighten any darkness. 
I wish the same for you, my friend. 
KXCI is doing it again! Their 16th Sonic Solstice features Calexico's Joey Burns, Brian Lopez, Jane West, Eb Eberlein, Juju Fontaine and the Chaparral Kirtan Band. You can listen in locally at 91.3 FM or streamed online at www.kxci.org. 
Happy Winter Solstice, everybody! Let your heart be light.
Top photo by https://www.flickr.com/photos/tusnelda/
Bottom photo by Lisa Healey