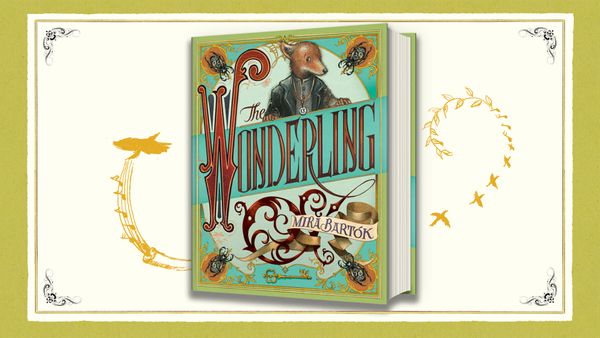 Just swooping in here post-Christmas so that I don't totally forget how to write during this lovely in-between time. I work for a university (not as a professor, but as part of an associated research division) and one of the lovely benefits is that EVERYBODY gets winter recess off - the time between Christmas and New Year's day. I'm actually being somewhat productive: Jamie is still chugging away at some new Silver Cloud Express recordings which means I'm popping in every now and then to lay down new bass and vocal tracks. Plus it's a good time to declutter, organize, do a little winter cleaning.
But what I love to do MOST in this in-between is reading. Ahhhh. I just re-read the first Harry Potter book - which is perfect for a 'magical' time of year - and am also chugging through a borrowed copy of David Byrne's How Music Works. When I'm finished, I'll be sure to do a whole book review post because it is Very Interesting!
But there's also a sweet little children's novel I secretly bought for myself The Wonderling by Mira Bartok, about a "home for wayward and misbegotten creatures" which seems delightfully similar to Wind in the Willows that I believe I'll be cracking open soon. Oh, and I just finished Volume 1 of The Chilling Tales of Sabrina the Teenage Witch - a beautifully evil revision of the Archie's spinoff comic - and it really is chilling! Yeah, I like my reading material to go all over the place.
And then there might be some daytime (gasp!) TV watching - in particular, I want to continue weaving through more episodes of "Escape to the Country" on Netflix - which is like House Hunters but specifically in country villages in England. And they are ALL GORGEOUS! Fluffy lambs grazing on countrysides, little hobbit houses, pubs everywhere you go, charming pink rose vines clambering over thatched rooftops. Every episode has had me going "Awwww" every five minutes or so. Excellently relaxing.
There's still a bit of monkey mind nagging at me (don't you have something USEFUL you could be doing instead?) But heck, if you can't lollygag this week, I just don't know when. Things will get super busy again soon. And I _am_ due to lay down some lead vocals later today, so that is plenty useful in my world.
I do hope you're able to do your own version of quiet lollygagging yourself. It's a sweet, low pressure time after what can be a crazy-making season. Let's all of us make the most of it!