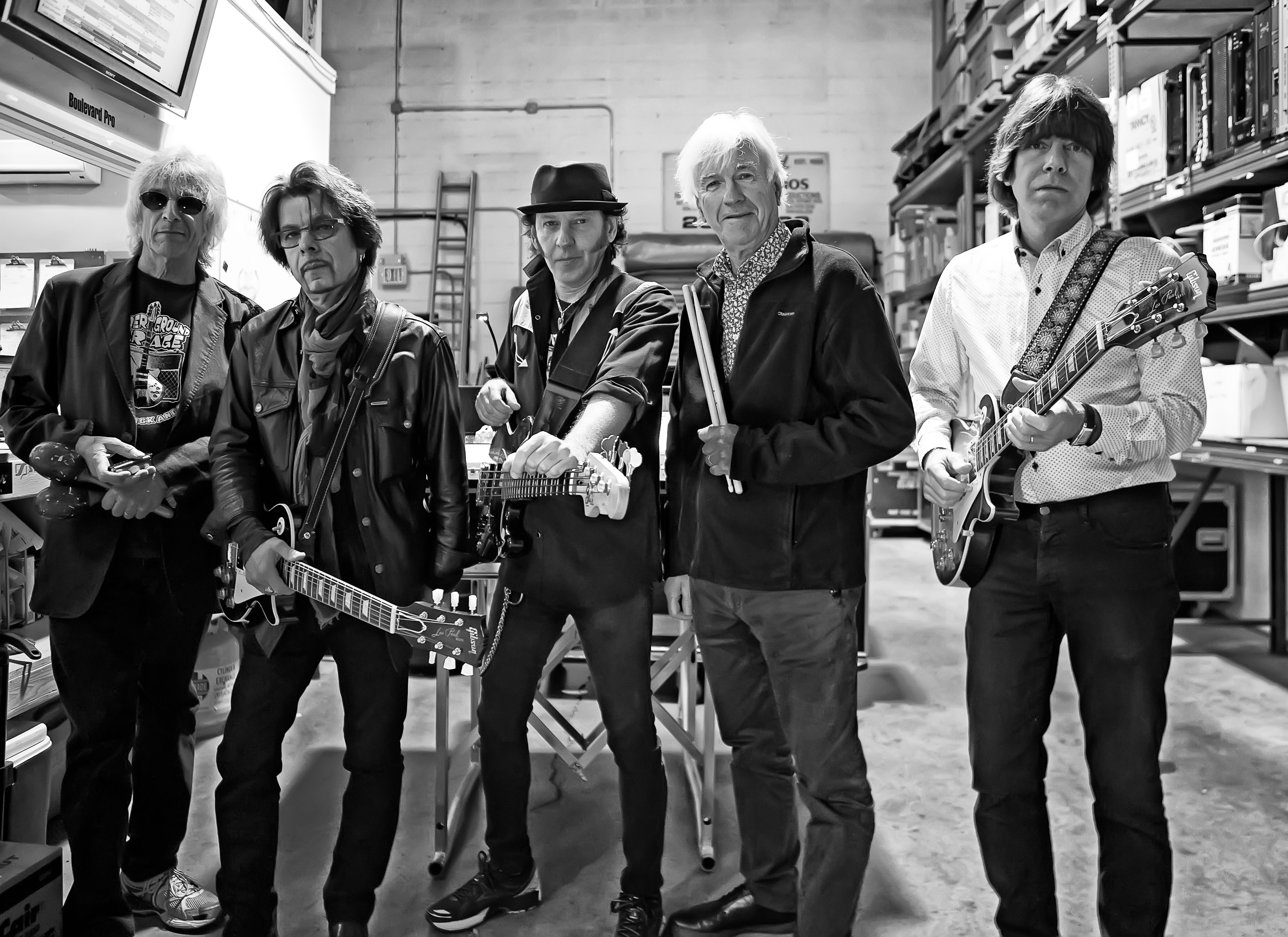 The lights went down at the Rialto Theater, the universal signal that the show was about to start. Applause erupted, the audience was ready to go. Then a hush fell on the darkened stage as five shadowy figures darted out under the half-lowered, colored lights. Three plugged in cables to various guitars, one picked up and cradled a small object in his hands, cupped towards his mouth. A final climbed up on the riser at the back of the stage, taking his place behind a low forest of drums and stands.
A disembodied voice called out "Ladies and gentlemen, here are Five Live Yardbirds!" and the applause roared again as the lead guitar wailed out the sinuous riff going into "Heart Full of Soul". And for an hour and a half, these five musicians resurrected some fine rock n roll.
Leading up to this show last week, I was shocked to realize that not many of our friends seemed to take notice of the band. In the wake of their peers like The Beatles, Rolling Stones, The Who, even the Kinks, this member of the British Invasion hadn't been as much of a "household name". I remembered them from Daddy's records, played repeatedly through my childhood. There was something different about them that made me take notice even back then. Their music was rockin' and had a foundation in blues rock like many others of the time. But there was a primitive precision to it. Stops and starts, time and tempo changes, and a landscape of songwriting that could mellow you out into sweet bliss or rile you up like a teenager on bennies. Their songwriting heavily featured social themes of the time that still resonate strongly now (one of the best examples being Better Man Than I). I still vividly remember their scene in Blow Up that pre-dated the Who's destructive tendencies and left me slack-jawed with their intensity.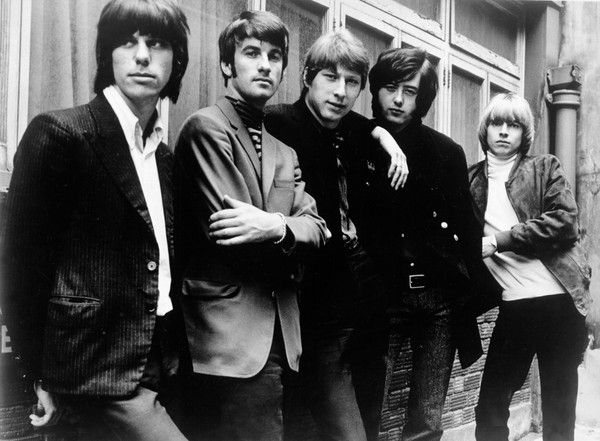 Now, thirty some-odd years later, it's not the same band. The only original player is the drummer, Jim McCarty - still holding it down solid at the age of 75. And interestingly, he was also one of the major songwriters in the group. The rest of the band are relatively new but each bring their own chapter of rock as some of the great sidemen of our time.
Johnny A. on lead guitar - WOW - what a revelation. He could do anything on six strings. Following Jeff Beck is no mean feat - but Jamie and I both thought Johnny may have been a bit better, giving the classic licks a modern edge with a slight sparkle of metal guitar. Bassist Kenny Aaronson - another journeyman who played with Billy Idol, Joan Jett and the Blackhearts and more - no longer sports his signature pompadour. But he is still a mean player riding that bass like a runaway horse and then riling up the audience to yell for more. 
The singer John Idan was perfect - so cool and understated, not over singing or over playing but still in control of the crowd with power and charisma. He also played a ferocious rhythm guitar and became the perfect blend of Keith Relf and Chris Dreja.
And let's not forget Myke Scavone - originally of Jersey band The Doughboys - on percussion and harmonica. Though the original lineup didn't have this kind of player (singer Keith played harmonica), Scavone growled on that harp in a way that held its own with the guitars. That cat could blow!
And they all brought that spirit of proto-punk and passion to the gig. They were all phenomenal players, weaving tight rhythms with complex song structures and precise breaks but hitting fast and hard. 
All in all a great show and a testament to the enduring power of rock n roll. To paraphrase Mark Twain: the reports of the electric guitar's death are greatly exaggerated.