Performing the Sweethearts of the Rodeo show last week helped me get in touch with a lot of great country music from female artists. Leading up to the show, Tucson Weekly asked the showrunner, Amy Smith, aka Amy Rude, for some contributions to their weekly column "Stars Pick Their Top Five" where local or touring musical artists share their top five albums of all time. Amy asked the rest of us on the bill to help her out (so they actually expanded it to six - and someone had a double entry, so there were SEVEN awesome albums mentioned). You can check out the full list here - it's full of gems! My pick was Bobbie Gentry's Ode to Billie Joe: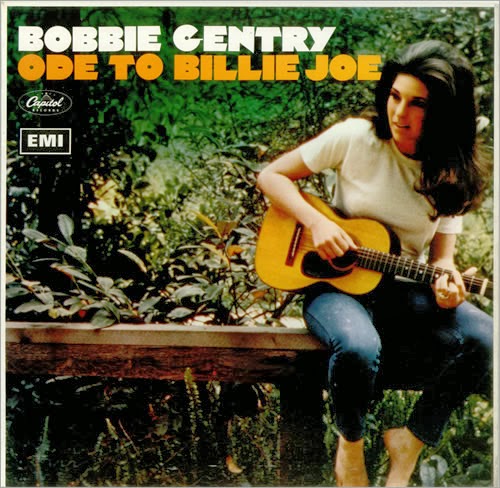 "I've been humming along to the title track and plucking it on guitar since I was a teenager. I always loved Gentry's way with a story. Her songs were always so down-to-earth but literary—like a Mark Twain yarn. They really drew you into her world. She also had a bit of swag to her, a little bit o' grit to the left of Loretta Lynn. I've always thought she was a way underrated artist. But she's my epitome of country—storytelling, a little humor and a lotta heart."
I also loved Bobbie Gentry because she was such an outlier among women in country. She actually wrote and produced her own songs and represented the feminist progressive spark in the sixties, most notably with her second biggest hit, "Fancy", about a poor teenage girl being thrust into the role of prostitute by her dying mother in order to survive. Gentry made no bones about her political leanings and wrote about that song:
""Fancy" is my strongest statement for women's lib, if you really listen to it. I agree wholeheartedly with that movement and all the serious issues that they stand for—equality, equal pay, day care centers, and abortion rights." 
I want to thank Gentry for blazing her own trail in her own way. Nobody else could write or sing like her and that's about my favorite kind of artist.
Ode to Billie Joe, BBC 1968
Fancy, Johnny Cash Show, 1970