That's what it looks like in the front yard right now. Two weeks ago we had our first rain in 100 days and it was drencher. Then this week, the two Texas Ranger shrubs (and their offspring) are exploding with little poofballs of lilac. The bees are going nuts!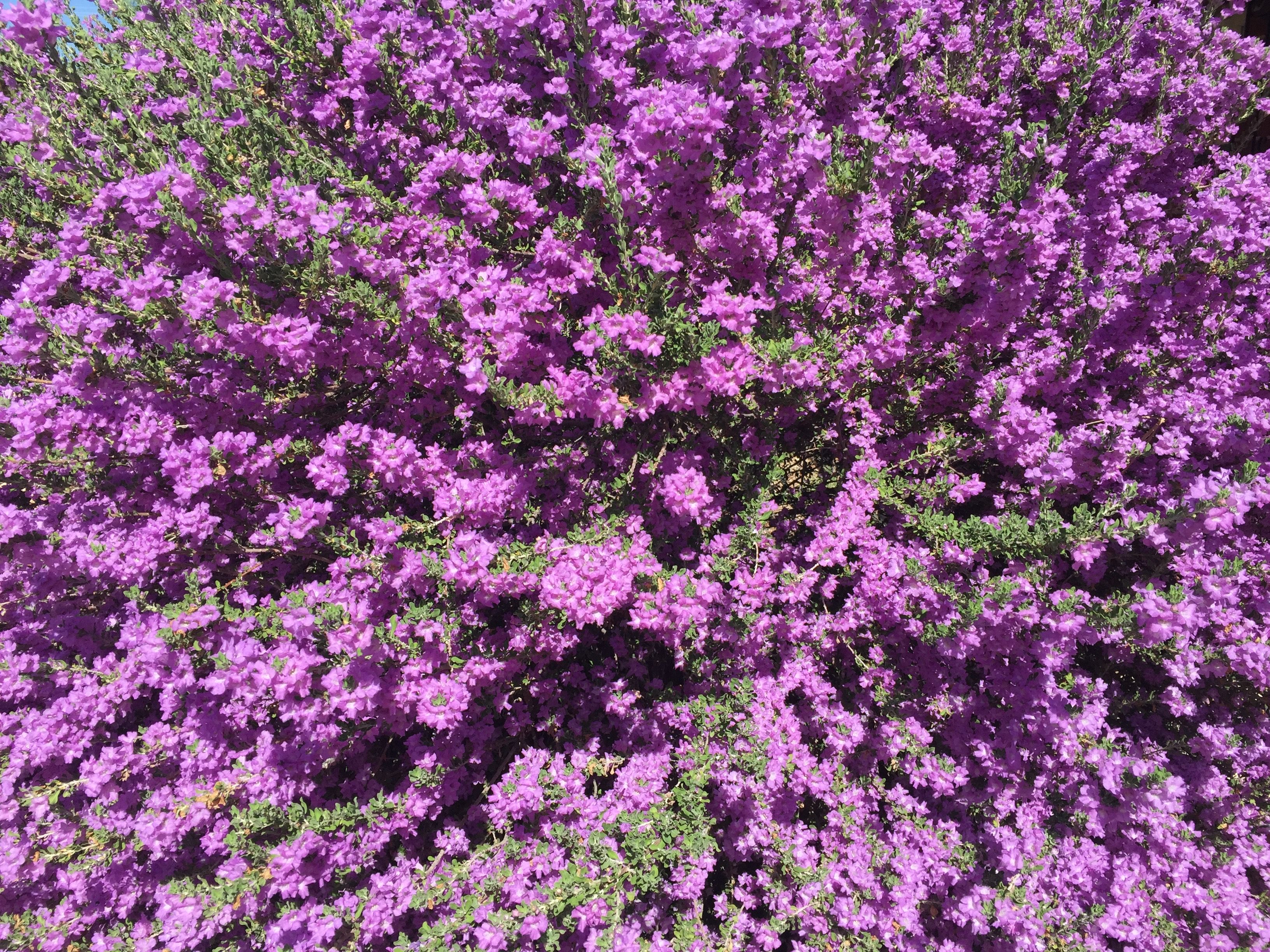 The scent is light but lovely.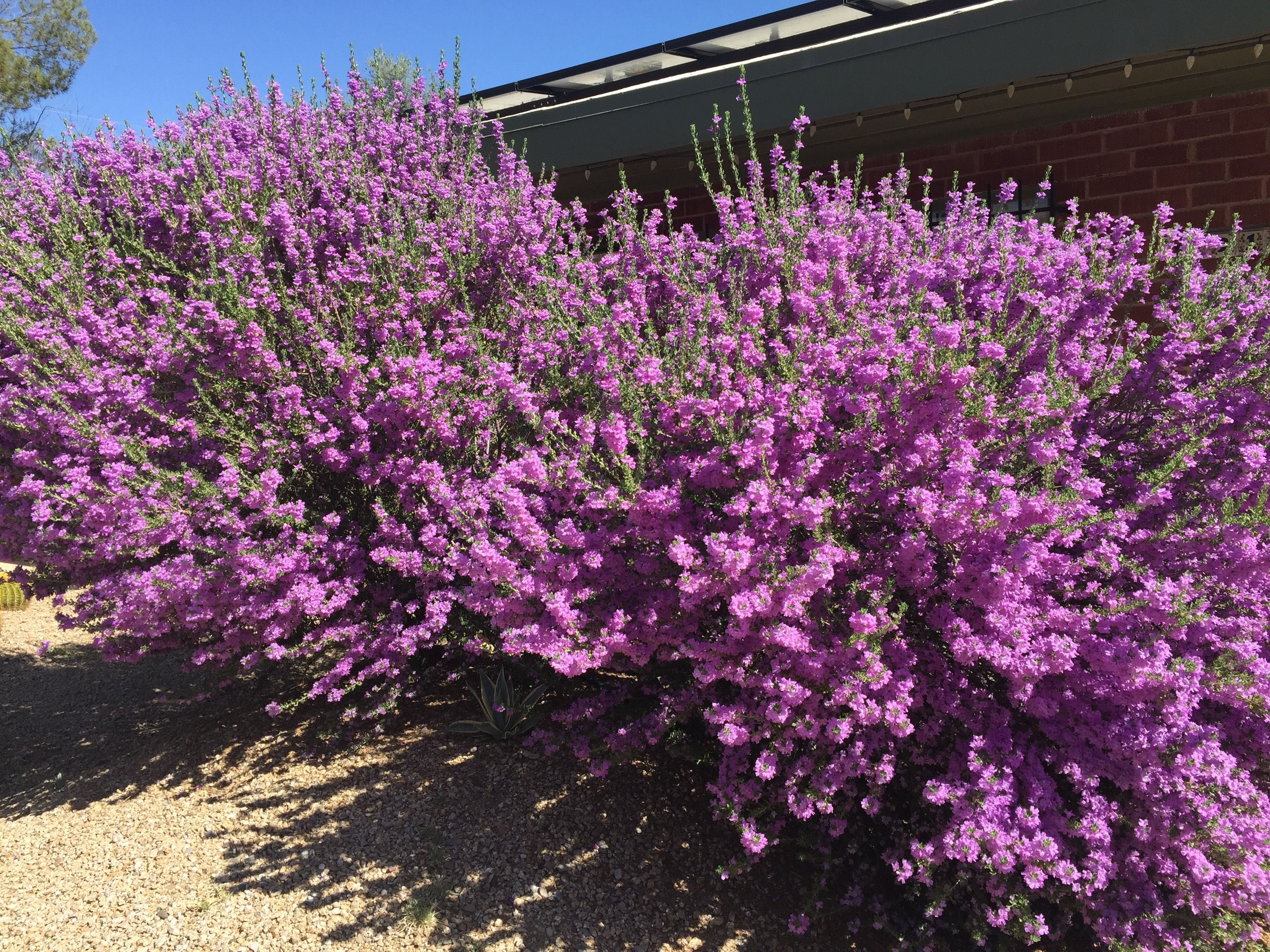 These two giants are kinda overwhelming the front yard. But they screen a large bay window we have and give us a much better view than the street.
Here's a volunteer - haven't even been taking much care of it, but these critters are tough!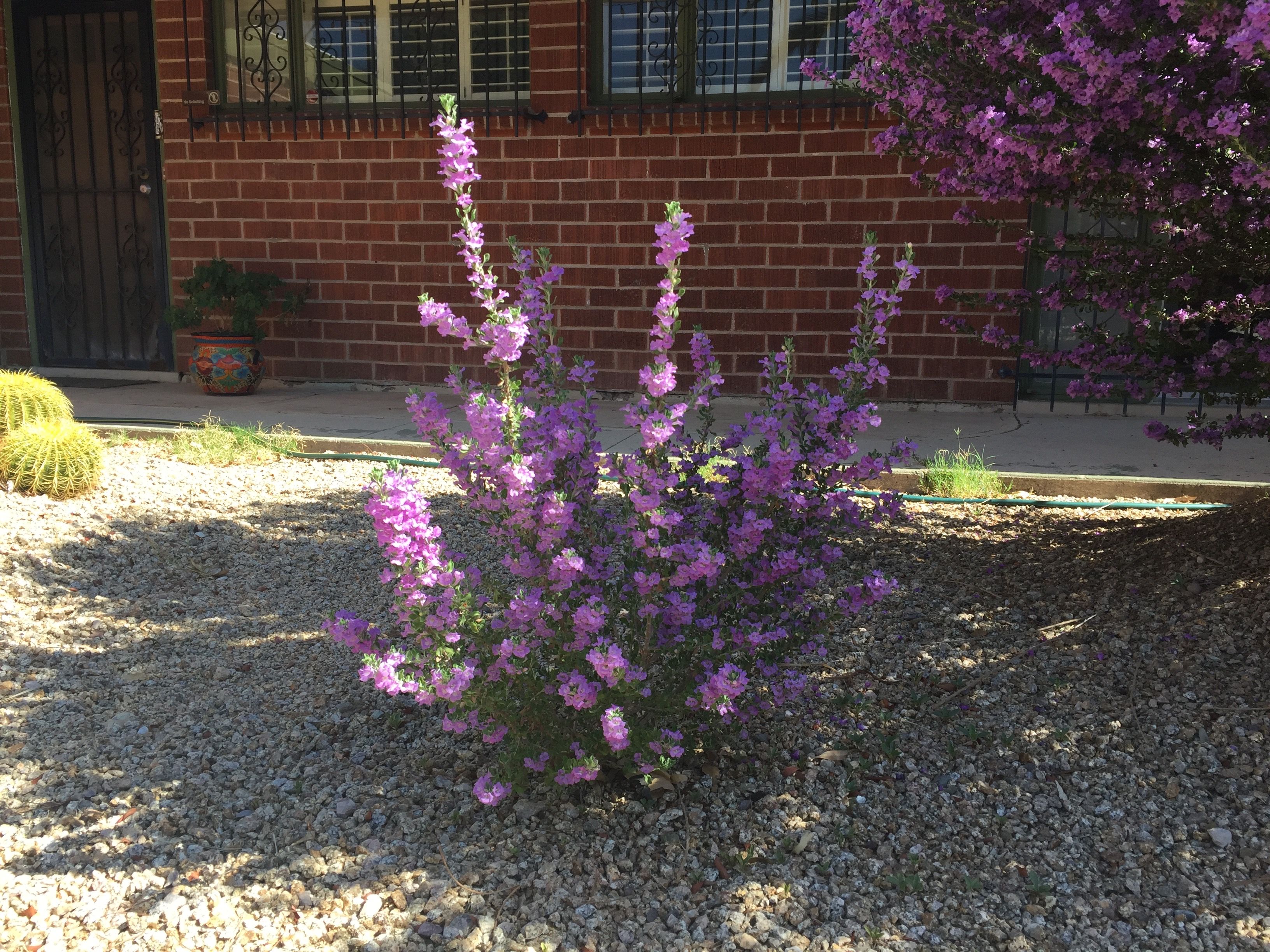 And then there's the baby I didn't even notice before!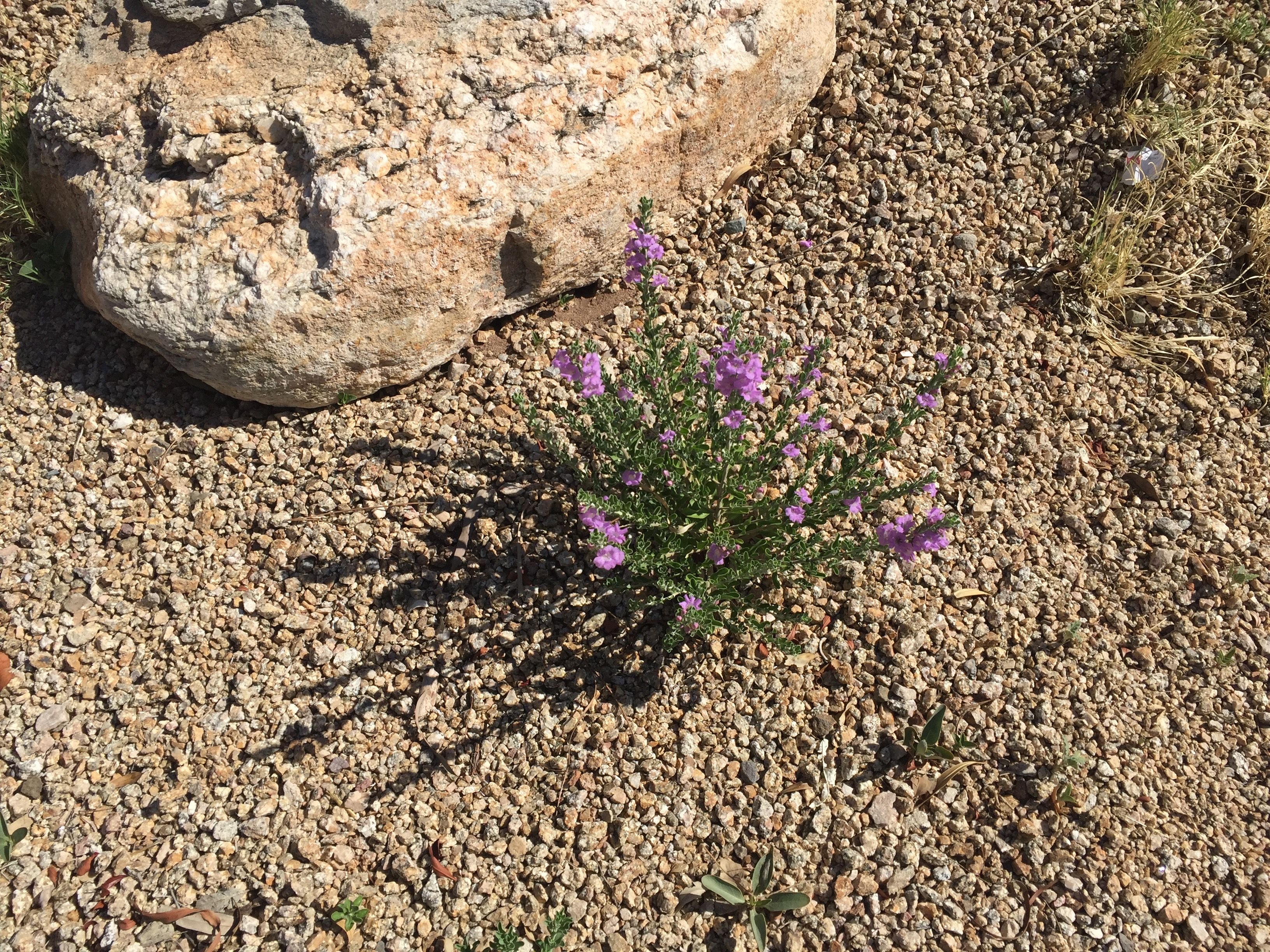 One of the things living in the desert teaches you is that life is tenacious. Life will find a way, often despite us humans' best (or more likely worst) efforts. And when the latest news makes you want to run under the nearest boulder and hide, instead I'll take a cue from the bees and bury myself in beauty instead.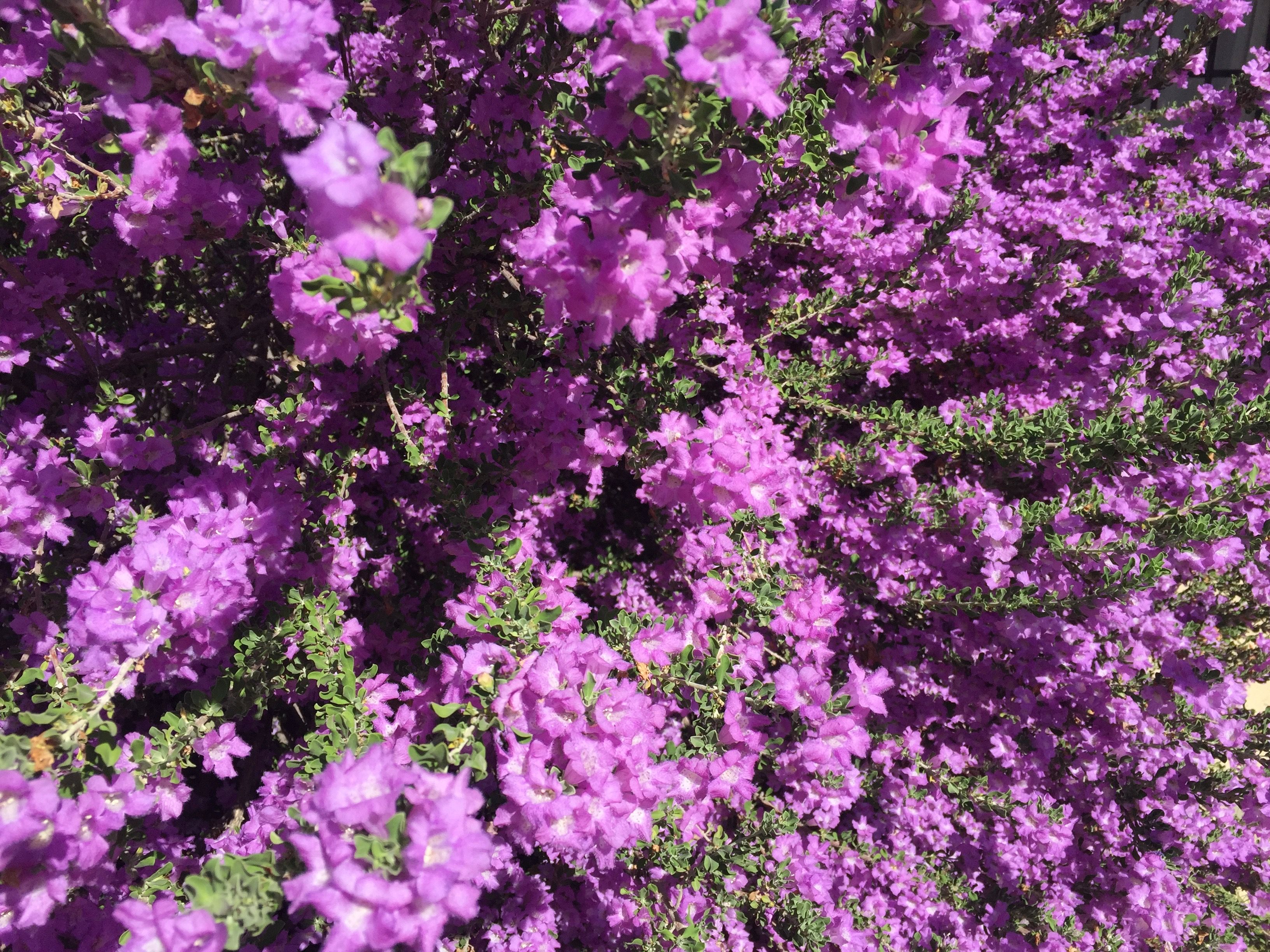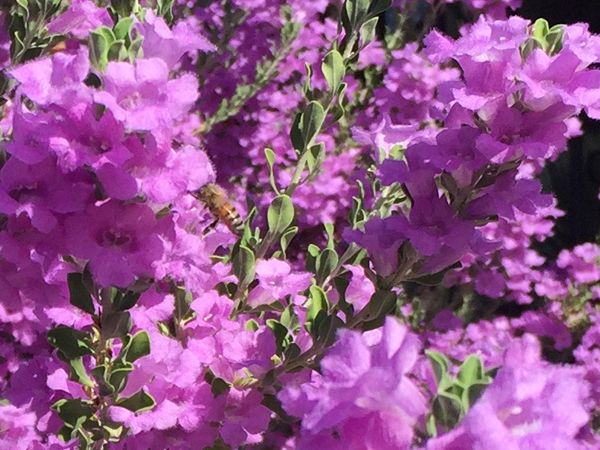 Happy summer!